Angular Daily Coding Challenge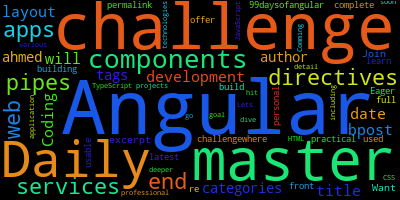 Eager to learn front end development and Angular.
We will master all Angular has to offer by building 99+ re-usable and practical Components, Directives, Services, Pipes and full apps to be used in your personal or professional projects.
As we dive deeper into our Angular application we will hit on its various other technologies in detail including:
TypeScript
JavaScript
HTML/CSS
By the end of this challenge you our goal is to master web development with Angular. Lets go!
Comming soon!
---
✋If you have any questions about this article, ask them in our GitHub Discussions 👈 community. You can also
✋ Want to master Angular 14? Read our angular tutorial and join our #DailyAngularChallenge where we learn to build components, directives, services, pipes and complete web, mobile, and desktop applications with latest Angular version.
✋ Make sure to join our Angular 14 Dev Community 👈 to discuss anything related to Angular development.
❤️ Like our page and subscribe to our feed for updates!

Find a list of emojis to copy and paste
---