Getting started with WordPress : The Complete Tutorial Guide
If you do not want to complicate your life and keep up with maintaining and solving all the technical problems related to your site or blog on the Internet,then WordPress.com is probably the right solution for you.In fact, in five minutes, your site or blog will be available on the Internet with your own web address.
After choosing your design from different free designs.You only need to begin writing your articles.WordPress.com is in fact the ideal solution for blogging to those who do not have technical expertise in the field of Web development or don't have a budget to hire a web developer.
You don't need to install anything, the staff behind WordPress.com takes care of everything,you need just to focus on the content and the appearance of your website or your blog.
Even if the WordPress.com hosted blogs/sites service can be interesting for a lot of novice users,it does have porblems,it does not allow you full control of your your website or blog and what you can do with your website.
On the contrary If you choose a self hosted wordpress website you will be able to create a custom website or blog the way you want it.
You can choose the web host service that you want,depending on your budget and the features you are looking for.
You can create a design 100% homemade or install additional features that are not available in the default version.
This requires some technical knowledge but it is very simple and accessible to anyone interested in information technology.
The two options are similar. It is therefore quite possible to start with a hosted website or blog at WordPress.com,and then migrate to a self hosted website. This will help you understand how WordPress operates and familiariaze yourself with the most popular CMS and blogging platform, if you've never had any experience with WordPress before.
Finally, be aware that the fact of hosting your own website/blog has a cost,while opening a blog at WordPress.com is totally free except if you want to link your custom top level domain name instead of the one provided by WordPress.com or if you want any related premeuim service.
So if you're not sure what you expect to do with your blog, feel free to start a test on WordPress.com.In this tutorial, we assume that you have chosen the second option.
So you will learn how to install WordPress, step by step, and by the end of this tutorial,your blog will be online and ready for your articles.
Getting started
---
Before you can use your WordPress blog, you have to install it. To install WordPress you need:
A domain name.
A Hosting service with PHP and MySQL.
FTP software.
The latest version of WordPress.
Choosing a domain name
To access a website or blog you need its domain name. The domain name has a name and an extension (.com, .net, etc.), which gives you: www.nomdomaine.com. This web address will allow anyone with a browser and an Internet connection to have access to your website/blog.
Even if the domain name is not required to install WordPress,it is still important to own one from the start to give a name and a brand to your website.
Note: We also publish our tutorials on Medium and DEV.to. If you prefer reading in these platforms, you can follow us there to get our newest articles.
About the author
Ahmed Bouchefra
is a web developer with 5+ years of experience and technical author with an engineering degree on software development. You can hire him with a click on the link above or contact him via his
LinkedIn account
. He authored technical content for the industry-leading websites such as SitePoint, Smashing, DigitalOcean, RealPython, freeCodeCamp, JScrambler, Pusher, and Auth0. He also co-authored various books about modern web development that you can find from
Amazon
or
Leanpub
---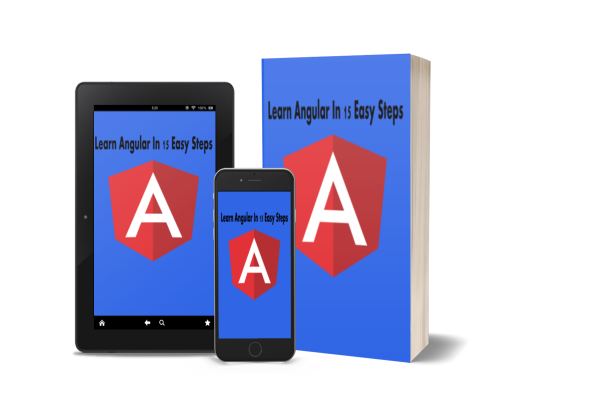 Get our Learn Angular 8 in 15 Easy Steps ebook in pdf, epub and mobi formats, plus a new Angular 8 tutorial every 3 days.