The Comparison between Self hosted Wordpress and Blogger
Why Blogger is not the best platform for bloggers ! A Common Question which gets asked frequently by bloggers is, what is the benefits of using a paid self hosted wordpress site over using the free hosted Blogger or even the free hosted Wordpress ? In this tutorial we will make a fair comparison between these two blogging platforms to help to decide what is your best choice to start a blogging site .
Ownership Blogger is owned by the giant search engine company Google.Being free and highly customizable makes it one of the favorite blogging platforms for many people ,its template engine makes it possible for you to create your own template even if it is not a very pleasing experience and you can link your own top level domain name,as a result your blogging site will cost you just the price of the domain name,but the drawback is that you are not the owner ,Google is still the owner of your site and has the right to shut it down anytime it wants to,Google has shut down many of its services across years.In the contrary a paid self hosted Wordpress site is 100% yours .You and only you has the right to keep it running or shut it down anytime you want,just make sure you have a good wordpress hosting provider.
Control Even if Blogger permits you to customize templates or make you own template with a combination of html and xml ,It is very limited in term of what you can do such as database tables or any server specific functionality. With a self hosted Wordpress you have the full control of the software as it is an open source project which happens to be very extensible ,you can buy from thousands of available themes or plugins sellers,you can also find freebies around the web and you can develop themes and plugins if you have the necessary knowledge and skills ,Wordpress is well known php bloggin platform which means you won't find a problem if you want to hire someone to create or maintain your website . With plugins you can even extend the database schema and create your custom tables. So if you are a business owner and not an hobbyist ,wordpress is definitely the best solution available and the right answer to your needs.
Data export and Blog Portability Exporting data is a very likely to happen thing,many bloggers decide to move their site from one blogging platform to another because of many factors.Even if that is possible with Blogger it is more complicated with a significant risk of losing your search engine ranking or followers. With Wordpress this same operation is straightforward and relatively easy to do,with wordpress you have the possibility to change even hosts. For SEO things Wordpress offers many and better tools for optimizing your SEO and your site visibility across major search engines than Blogger does. Security Then with freedom and power comes responsibility,with Blogger the security is managed for you by Google ,Blogger is a google platform so it benefits from the security and backups of Google servers. In contrary with hosted Wordpress ,you are in control of your web server so you take on your shoulders,the responsibility of securing the server against security threats ,also you need to manage the backups yourself or pay your host to do that if it offers this service.This doesn't mean that Wordpress isn't secure ,in fact it is known to be quite secure and also it is a very active open source project which means it gets updated frequently against lastest discovered security threats,all you need is to work more than you do with Blogger.
Support When it comes to support,Blogger doesn't offer much ,their documentation is quite basic. On the other hand ,as i said before wordpress is a very active open source project,it has a very active community and huge user base ,users and developers of this platform are available around the globe,resources of free and paid tutorials,themes and plugins heavily exist around the web .Premium hosting,support and many wordpress related services are offered by many companies .
Conclusion
Wordpress is not owned by one company it is a project of a whole community and it is the world's most popular blogging platform with around 30% of users which are using blogging platforms ,so especially if you are a business owner i strongly advise you to use self hosted Wordpress . For hobbyist blogs ,Blogger is an alternative free and awesome blogging platform.
Note: We also publish our tutorials on Medium and DEV.to. If you prefer reading in these platforms, you can follow us there to get our newest articles.
About the author
Ahmed Bouchefra
is a web developer with 5+ years of experience and technical author with an engineering degree on software development. You can hire him with a click on the link above or contact him via his
LinkedIn account
. He authored technical content for the industry-leading websites such as SitePoint, Smashing, DigitalOcean, RealPython, freeCodeCamp, JScrambler, Pusher, and Auth0. He also co-authored various books about modern web development that you can find from
Amazon
or
Leanpub
---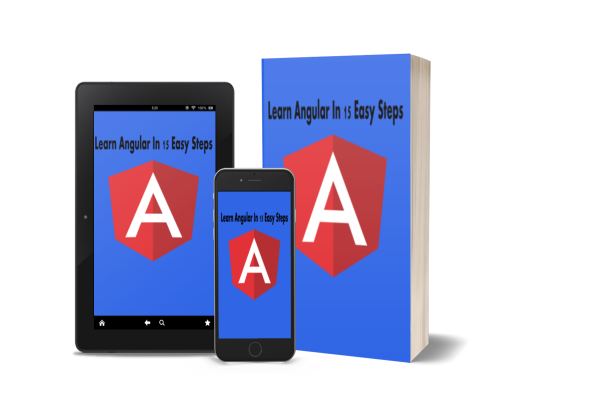 Get our Learn Angular 8 in 15 Easy Steps ebook in pdf, epub and mobi formats, plus a new Angular 8 tutorial every 3 days.