How to build your professional high quality and high performance website with the cost of a domain name using Jekyll,GitHub and Godaddy
In this tutorial i'm going to show you how to build a website almost for free with just the cost of a domain name which can go down to around 1$,if you take benefit of the Godaddy offer,or up to around 12$ without any offer if you happen to have used that offer before (eligible only for your first .com domain) or if you want to buy your domain name from another provider.The hosting is totally free (0$) and i'm not talking about those low quality hosting plans/servers but a very good quality hosting using GitHub/GitLab servers so you'll have your website hosted on the same infrastructure used by these high traffic and powerful servers.I'll show also how to :
Get a professional email hosting for free .
Get an HTTPS certificate for free.
Get a subscriber mailing list for your website for free.
Send browser/push notifications to your visitors for free .
Add a contact form/general form to your website also for free.
How to use other services like Prose.io to write and publish your content if you don't prefer to use the terminal and Git commands
But first you need to know one thing before we start ,the website is static which means you only have HTML,CSS and JavaScript ,no PHP or Python or any server side language.So if you are building a presentation,portfolio website and even a full featured blog or any thing like that for your needs or your company ,it is totally convenient for you and even better that dynamic websites but if you need anything more than that which requires specifc server technologies/languages(which means you really need a web application not a web site) ,i'm sorry ,that's not for you ! but who doesn't need a portfolio website or a blog !? so if you do or even if you have already a website ,hosted say for example with the popular CMS WordPress,you may consider migrating to high quality static website with the cost from around 1$ to 12$ per year ,instead of your current costly plan ,isn't that mind blowing ? If yes just keep reading.
Also having a static website doesn't mean you won't have functionlity such as form submission and handling ,contact and common services that usually need a server side code.Don't worry i'll show you how to add these services to your website without having to use your own server side language/code.
In which cases you can use Jekyll
You can use Jekyll if you need a personal website.
You can use Jekyll if you need a website for your business.
You can use Jekyll for a portfolio website.
You can use Jekyll for your blog,it's great ,easy to use,easy configurable and non costly alternative to WordPress.
We are going to use Jekyll ,it's true that you can take any bunch of HTML,CSS and JavaScript and create a static website but using Jekyll,which is a static site generator,gives you more control on your website content and more features for your website.
Some words about Jekyll
Jekyll is a blog aware static site generator,built by GitHub,it is also the engine behind GitHub pages .Using Jekyll you can create simple static websites and also full featured blogs because it undersands well concepts such as posts,categories,tags and pagination which are the basic constructs of any decent blogging system.
You can easilly take a bunch of html files and create your static website with Jekyll by just adding a _config.md file in your website root folder and the output folder _site but to get the most benefits of Jekyll you need to understand other things such as :
The anatomy of a Jekyll powered website/blog
The YAML Front Matter language
The Liquid templating language (a primer on liquid templating language)
Note: We also publish our tutorials on Medium and DEV.to. If you prefer reading in these platforms, you can follow us there to get our newest articles.
About the author
Ahmed Bouchefra
is a web developer with 5+ years of experience and technical author with an engineering degree on software development. You can hire him with a click on the link above or contact him via his
LinkedIn account
. He authored technical content for the industry-leading websites such as SitePoint, Smashing, DigitalOcean, RealPython, freeCodeCamp, JScrambler, Pusher, and Auth0. He also co-authored various books about modern web development that you can find from
Amazon
or
Leanpub
---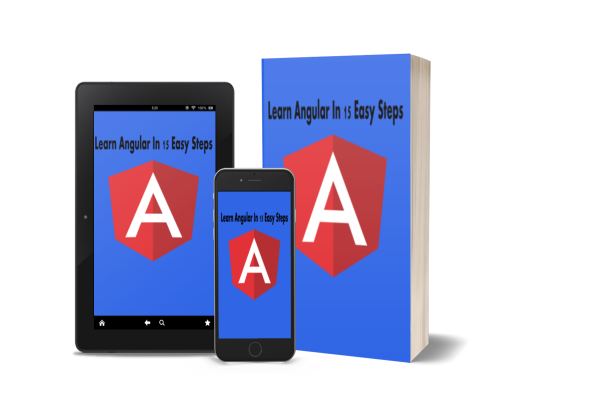 Get our Learn Angular 8 in 15 Easy Steps ebook in pdf, epub and mobi formats, plus a new Angular 8 tutorial every 3 days.