The Ionic Cloud vs Google Firebase
Receive new Ionic 4 tutorials.
Firebase is a cloud based mobile platform owned by the giant search engine company Google ,which is designed to offer developers an easy to use SDK for quickly building back-ends for their mobile apps (or even web apps) without writing server side code .
It provides also many great tools for analytics and mobile app monetization .
Firebase includes many useful services such as
Firebase realtime database
Firebase Push service .
Cloud Messaging .
Analytics etc.
Firebase is a BAAS or Backend As a Service provider created in 2011 .
Firebase can be mostly useful if you are building a mobile app where you want synchronize data between all connected clients in realtime .
Firebase offers a realtime NoSQL database where you can store JSON objects .
Ionic Cloud is a set of cloud based tools for working with Ionic apps .You can use Ionic cloud to build and test Ionic based mobile apps using Ionic view and Ionic creator .
You can also use other services of Ionic cloud such as the Auth system which allows you to integrate normal email and password or social based authentication into your apps without writing custom server side backends.
Also recently Ionic has added another service similar to Firebase realtime database .The service is IonicDB which is still in beta (In the time of writing this post ) ,IonicDB is a realtime NoSQL database that allows you to have full fledged backends for your Ionic mobile apps without writing a single server side code .
Unlike Firebase ,IonicDB or Ionic cloud services are tightly integrated with the open source hybrid framework Ionic .
Both Firebase and Ionic cloud provides push notifications ,auth services and realtime NoSQL databases .
Note: We also publish our tutorials on Medium and DEV.to. If you prefer reading in these platforms, you can follow us there to get our newest articles.
About the author
Ahmed Bouchefra
is a web developer with 5+ years of experience and technical author with an engineering degree on software development. You can hire him with a click on the link above or contact him via his
LinkedIn account
. He authored technical content for the industry-leading websites such as SitePoint, Smashing, DigitalOcean, RealPython, freeCodeCamp, JScrambler, Pusher, and Auth0. He also co-authored various books about modern web development that you can find from
Amazon
or
Leanpub
---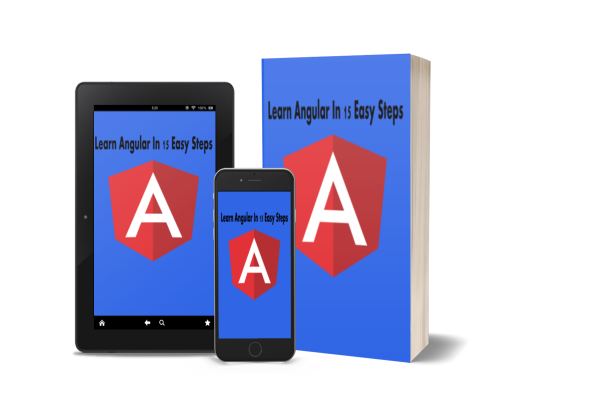 Get our Learn Angular 8 in 15 Easy Steps ebook in pdf, epub and mobi formats, plus a new Angular 8 tutorial every 3 days.