How to build a classified web app with Django
Receive new Django tutorials.
Throughout this tutorial series we are going to build a classified website with Django framework starting from the very first step which is the setup and configuration of development environment to the final step .
The resulting project will be hosted on GitHub with an MIT license so feel free to fork or clone it if you need a ready project for tweaking but you'll need to apply your own CSS styles because it only has minimal styling with Bootstrap framework .
If you want to learn how to build your own classified web application from scratch using Python and Django just make sure you follow these series from the start till the end .
Getting started with a Django project
---
This tutorial assumes you have already Python and Django installed on your machine . Also i'm developing under a Ubuntu system so the commands and instructions in this tutorial are designed for Ubuntu but you should be able to follow the same steps on MAC or using the command prompt on Windows .
So go ahead and create a new virtual environment for our project .
Open up the terminal and navigate to your desired location then type
Then activate the environment with
Next install the latest version of Django with
After successfully installing the latest version of Django (1.10 when writing this tutorial ) let's scaffold our project
django-admin startproject classified

Migrate your database with :
Next run your development server with :
python manage.py runserver

Then just visit http://127.0.0.1:8000/ to see your app up and running .
Next we need to create our first app with
python manage.py startapp classified

Then we need to wire up our created app .
Open your settings.py with your favorite text editor (I'm using Visual Studio Code .It is a very powerful code editor with nice features from Microsoft ) and add classified to the set of installed apps .
Note: We also publish our tutorials on Medium and DEV.to. If you prefer reading in these platforms, you can follow us there to get our newest articles.
About the author
Ahmed Bouchefra
is a web developer with 5+ years of experience and technical author with an engineering degree on software development. You can hire him with a click on the link above or contact him via his
LinkedIn account
. He authored technical content for the industry-leading websites such as SitePoint, Smashing, DigitalOcean, RealPython, freeCodeCamp, JScrambler, Pusher, and Auth0. He also co-authored various books about modern web development that you can find from
Amazon
or
Leanpub
---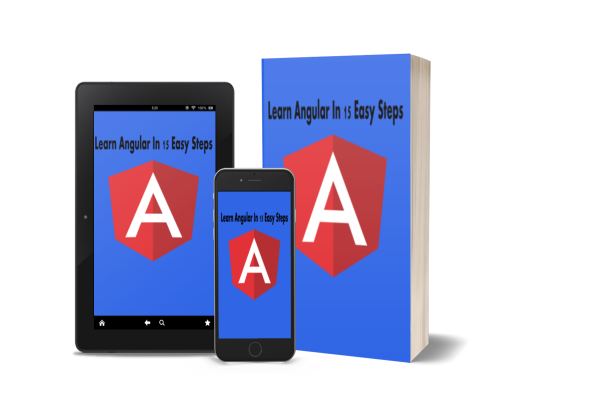 Get our Learn Angular 8 in 15 Easy Steps ebook in pdf, epub and mobi formats, plus a new Angular 8 tutorial every 3 days.