Install Angular CLI 14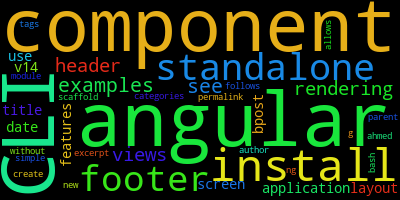 In this examples, we'll see angular 14 standalone components for rendering a footer and header views of the application screen.
A standalone component is a new features in Angular 14 that allows you to create and use components without a parent module.
How to install Angular CLI v14
You can use Angular CLI v14 to scaffold a simple component as follows:
---
✋If you have any questions about this article, ask them in our GitHub Discussions 👈 community. You can also
✋ Want to master Angular 14? Read our angular tutorial and join our #DailyAngularChallenge where we learn to build components, directives, services, pipes and complete web, mobile, and desktop applications with latest Angular version.
✋ Make sure to join our Angular 14 Dev Community 👈 to discuss anything related to Angular development.
---
Hands-on Angular eBook
Subscribe to our Angular newsletter and get our hands-on Angular book for free!