JavaScript Libraries ,tools and frameworks you should check in 2017
Receive new JavaScript tutorials.
In this post i'll show you a list of JavaScript libraries and framework which I stumbled upon and which I think they are worth to learn in 2017 in case you haven't started yet .I didn't use all of these libraries and frameworks myself ,some of them I've heard of them from friends and coworkers end they have even sweared to me that i'm missing so much if I don't start to use them :)
So lets gets started
Angular 2
The first framework that you should consider is Angular 2 .If you are already an AngularJS or Angular 1 developer then it's more likely that you are going to start using Angular 2 which is a new and completely rewritten from scratch JavaScript framework for building Desktop and mobile web apps using either JavaScript ,TypeScript or Dart .Angular 2 uses a component based architecture and has a significantly improved performance than previous version of Angular framework .If you are into the world of JavaScript there is a 90% chance that you have already heard of Angular framework . On march ,2017 version 4 of Angular will be released .
React
Another popular library from the giant social media company Facebook .React is a user interface JavaScript library .It's the V in MVC architectural pattern .React also uses a component based architecture .In fact it's the most popular web development framework that adopted component based architecture before Angular 2 and any other framework or library .
Inferno
Inferno just like React it is a user interface library which is heavily inspired from React but with a focus on performance targeting mainly mobile devices .Inferno is the fastest UI JavaScript framework/library in existence today .You really need to check this library if you haven't done that yet .Just visit the GitHub repository hosting Inferno .
NativeScript
NativeScript is a framework which allows you to build native mobile apps using JavaScript/TypeScript ,HTML or XML like language and a subset of CSS .Thanks to NativeScript you can reuse your web development skills to build real native mobile apps that were possible to build only using native languages such as Java and Swift in the past .
Ionic 2
Ionic 2 is the next version of Ionic framework which allows you to build hybrid mobile apps .Ionic 2 is based on Angular 2 framework so if you are already familiar with this framework you can start building cross platform mobile apps for Android and iOS without leaning other frameworks or languages .
Electron
Electron is an open source project and framework built by GitHub .Is allows you to build cross platform Desktop applications for Windows ,Linux and MAC by using web technologies ,JavaScript ,CSS and HTML .
These are the big frameworks/libraries .Now let's see less popular and small ones
LoadJS
This small JavaScript library allows you to load your JavaScript and CSS dependencies asynchronously by making multiple and parallel fetches of remote resources and offering callbacks when everything has finished loading .
Cost of modules
If you use a lot of Node.js modules in your project then this package can be good for you .It allows you to watch your project's size and find out exactly the modules which takes the most weight .
Siema
Siema is a very lightweight JavaScript carousel plugin that you can use to create carousels for your web apps .You can use it for free in your free or even personal projects .Siema is open source and available on GitHub
Note: We also publish our tutorials on Medium and DEV.to. If you prefer reading in these platforms, you can follow us there to get our newest articles.
About the author
Ahmed Bouchefra
is a web developer with 5+ years of experience and technical author with an engineering degree on software development. You can hire him with a click on the link above or contact him via his
LinkedIn account
. He authored technical content for the industry-leading websites such as SitePoint, Smashing, DigitalOcean, RealPython, freeCodeCamp, JScrambler, Pusher, and Auth0. He also co-authored various books about modern web development that you can find from
Amazon
or
Leanpub
---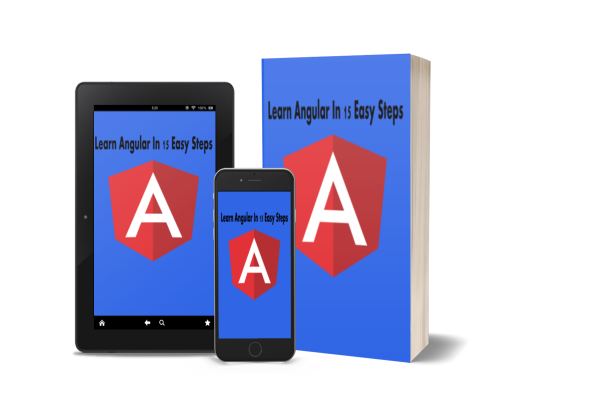 Get our Learn Angular 8 in 15 Easy Steps ebook in pdf, epub and mobi formats, plus a new Angular 8 tutorial every 3 days.