Recover a Deleted Git Branch with Reflog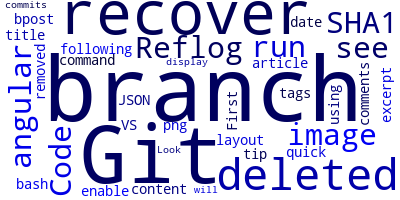 In this quick tip, we'll see how to recover a removed Git branch using Reflog
First, run the following command to display the SHA1 of your commits:
Look for the SHA1 code of your deleted branch and then run the following command:
This will recover your deleted branch.
---
✋If you have any questions about this article, ask them in our GitHub Discussions 👈 community. You can also
✋ Want to master Angular 14? Read our angular tutorial and join our #DailyAngularChallenge where we learn to build components, directives, services, pipes and complete web, mobile, and desktop applications with latest Angular version.
✋ Make sure to join our Angular 14 Dev Community 👈 to discuss anything related to Angular development.
---
Hands-on Angular eBook
Subscribe to our Angular newsletter and get our hands-on Angular book for free!