11+ Legit Ways to Make Money Online with Ionic
Receive new Ionic 4 tutorials.
So are you looking for top legit ways to make money from your web development and Ionic skills?
The Ionic framework is becoming one of the most popular hybrid mobile development frameworks on the world and it powers a great percentage of mobile apps on the major App Stores. You can use your Ionic skills to earn money online from the comfort of your home and depending on what you love to do. In this article we will share the 11+ best and proven ways to make money online using the Ionic framework.
First let's make it crystal clear: This is not a promise to make you rich overnight or get rich quick schemes. If you are looking for ways to get rich quick, supposing that they exist and still you believe they do! then this article will not help you so much!
A word of wisdom: Don't waste your time looking for, and your money paying for,these courses, programs and trainings by these marketers with pictures of expensive cars. Every single one of those are big scams.
Before you can start making money, legitimately, using any of these methods, I'm going to show you in this comprehensive guide, you need to acquire the necessary skills to use the Ionic framework. We have many step by step guides on how to build your first cross platform mobile application using Ionic so make sure you go throughout these tutorials if you want to learn how to build apps with Ionic.
Getting started with the Ionic framework to build mobile apps is a lot easier than, native platform languages such as Java, Swift or C#. But make sure to follow all the tutorials on this blog to get an idea of how to deal with the different aspects of building a full featured mobile application that can make use of the underlying platform native features.
Now let's see all the methods you can use to make money with Ionic.
Build and Monetize your own mobile apps
Sell apps on App Stores
Sell Ionic themes and templates
Become a freelancer Ionic developer
Create a paid membership website for online Ionic courses
Write and sell ebooks to teach Ionic
Sell online courses
Create an advertisements monetized blog about Ionic
Sell your Ionic services online
Start your own consulting business for hybrid mobile apps with Ionic
Develop the next big idea with Ionic
Note: We also publish our tutorials on Medium and DEV.to. If you prefer reading in these platforms, you can follow us there to get our newest articles.
About the author
Ahmed Bouchefra
is a web developer with 5+ years of experience and technical author with an engineering degree on software development. You can hire him with a click on the link above or contact him via his
LinkedIn account
. He authored technical content for the industry-leading websites such as SitePoint, Smashing, DigitalOcean, RealPython, freeCodeCamp, JScrambler, Pusher, and Auth0. He also co-authored various books about modern web development that you can find from
Amazon
or
Leanpub
---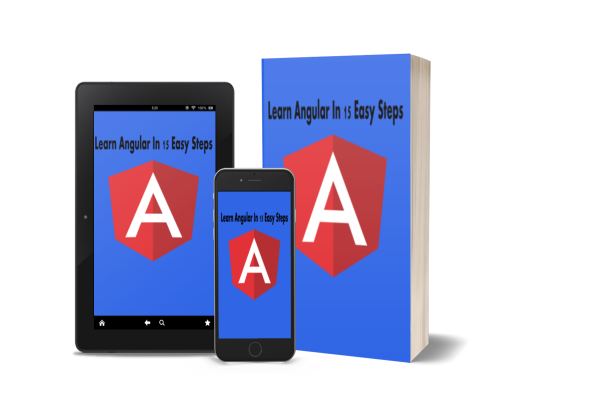 Get our Learn Angular 8 in 15 Easy Steps ebook in pdf, epub and mobi formats, plus a new Angular 8 tutorial every 3 days.